Happiness. We all want happiness. We take jobs and marry and buy homes and have children, all in hopes of being happy.
Nevertheless, studies show that we are not very happy.
A few years ago, I decided to focus on happiness. I decided to read about happiness and to put into practice the ideas about happiness I learned.
Are you curious about what secrets I learned?
Here they are, the twelve hows from Sonja Lyubomirsky's book, The How of Happiness:
3. Avoiding overthinking and social comparison
4. Practicing acts of kindness
5. Nurturing social relationships
6. Developing strategies for coping
7. Forgiving
8. Increasing flow experiences
9. Savoring life's joys
10. Committing to your goals
11. Practicing religion and spirituality
12. Taking care of your body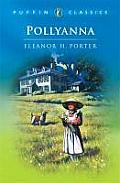 I just finished a book where the main character lives all these ideas. It's Pollyanna. She's not the goody-two-shoes I thought she would be. No, she is a person who lives all these ideas, especially expressing gratitude and cultivating optimism, practicing acts of kindness and nurturing social relationships.
I've read a lot of books about happiness in the last few years and I've become happier. If you want to be happier, you could read these books, too. Or you could read Pollyanna.
What are you reading today?
Other books on happiness that I've read in the past few years:
The How of Happiness: A Scientific Approach to Getting the Life You Want
by
Sonja Lyubomirsky
Happiness is my focus this year. I feel quite certain

...more
The Happiness Project
by
Gretchen Rubin
What better book for me to read today, the first day of a new year, a new decade? I've been waiting and waiting for this book to be published

...more
The 100 Simple Secrets of Happy People: What Scientists Have Learned and How You Can Use It
by
David Niven
Happiness. It's what people say they want more than anything else in life. The single most important idea I carried away from this book was that most

...more
Thanks!: How the New Science of Gratitude Can Make You Happier
by
Robert A. Emmons
Emmons serendipitiously began to study gratitude during a conference on the classical sources of human strength: wisdom, hope, love, spirituality, gra

...more
The Happiness Hypothesis: Finding Modern Truth in Ancient Wisdom
by
Jonathan Haidt
And thus we move, logically, to The Happiness Hypothesis

...more
Radio Shangri-La: What I Learned in the Happiest Kingdom on Earth
by
Lisa Napoli
What's going on when a country bravely tosses the idea of measuring a society's worth in GNP and seizes upon attempting to measure it instead with

...more
The Happiness Makeover: How to Teach Yourself to Be Happy and Enjoy Every Day
Not a lot new here, nor does the author have a beautiful prose style, but still worth browsing. Some of my favorites are practicing gratefulness, remi

...more
The Geography of Bliss: One Grump's Search for the Happiest Places in the World
by
Eric Weiner
Eric Weiner hears about a study done on the happiest spots on the planet. He makes a plan to visit some of them and determine the happiness levels for

...more
Exuberance: The Passion for Life
by
Kay Redfield Jamison
Kay Redfield Jamison takes a close look at that high-of-highs, exuberance. She studies the famous in history who have exuded exuberance including Tedd

...more
Happiness: Lessons from a New Science
by
Richard Layard
Layard poses a question: Why is it that income is up yet happiness has not risen? He examines many studies of happiness for answers to this question.

...more