I'm thinking that 2014 may be my Year of the Re-Read.
Here are some of the books I've been thinking about re-reading next year:
The World is Not Enough by Zoe Oldenbourg
I remember this as the best historical fiction novel I've ever read.
The Grapes of Wrath
Book club is reading any Steinbeck in February. Why not re-read a Steinbeck I loved?
Civility by Stephen L. Carter
Written before Carter started writing fiction, this is a book I've wanted to share with everyone I meet. We could use a little more civility in this world, I think.
My Name is Asher Lev by Chaim Potok
How to answer when religious orthodoxy conflicts with creativity. A masterful story, this is a book I've already re-read at least two times.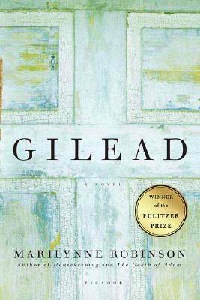 Gilead by Marilynne Robinson
A thoughtful end-of-life book I'd love to re-read. Slowly this time.
Angle of Repose by Wallace Stegner
I'd like to re-read all of Stegner's books, but this one resonates with me because of the characters' connections with the world of geology.
The Glass Bead Game by Hermann Hesse
I read this in high school. I feel pretty sure I'd get a lot more out of it now.
Happenstance by Carol Shields
Any Carol Shields, really.
The Moon-Spinners by Mary Stewart
One of my mom's favorite books. I'd like to re-read it in tribute to my mom, who started my love for reading.
The Principles of Uncertainty by Maira Kalman
This time, I'm going to really think about this one.
If you were going to re-read next year, what would you choose? Do any of these sound good?
Top Ten Tuesday is an original feature/weekly meme created at The Broke and the Bookish. This feature was created because we are particularly fond of lists at The Broke and the Bookish. We'd love to share our lists with other bookish folks and would LOVE to see your top ten lists!
Each week we will post a new Top Ten list that one of our bloggers at The Broke and the Bookish will answer. Everyone is welcome to join. All we ask is that you link back to The Broke and the Bookish on your own Top Ten Tuesday post AND add your name to the Linky widget so that everyone can check out other bloggers lists! If you don't have a blog, just post your answers as a comment. Have fun with it! It's a fun way to get to know your fellow bloggers.