These are books I read way, way, way before I was a blogger.
Or a BookCrosser.
Before I wrote reviews.
Or was online, if you can believe that.
Pre-computers.
Every one left me saying, "Oh!"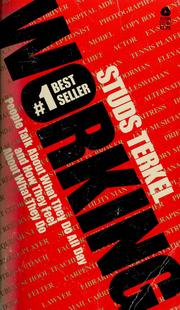 A Canticle for Lebowitz by Walter M. Miller, Jr.
I, Claudius by Robert Graves
It Can't Happen Here by Sinclair Lewis
Sandkings by George R. R. Martin
Operating Instructions by Anne Lamott
The Norton Anthology of Modern Poetry
Wild Mind by Natalie Goldberg
Working by Studs Terkel
In Cold Blood by Truman Capote
All the King's Men by Robert Penn Warren
Have you read any of these? What are your thoughts?
What did you read before you blogged? Any recommendations for me?
Top Ten Tuesday is an original feature/weekly meme created at The Broke and the Bookish. This feature was created because we are particularly fond of lists here at The Broke and the Bookish. We'd love to share our lists with other bookish folks and would LOVE to see your top ten lists!
Each week we will post a new Top Ten list that one of our bloggers here at The Broke and the Bookish will answer. Everyone is welcome to join. All we ask is that you link back to The Broke and the Bookish on your own Top Ten Tuesday post AND add your name to the Linky widget so that everyone can check out other bloggers lists! If you don't have a blog, just post your answers as a comment. Have fun with it! It's a fun way to get to know your fellow bloggers.